Westpac CEO Brian Hartzer backs Kenneth Hayne on bank culture reform
"I think culture is unbelievably important. We have been working on continuing to improve and adapt our culture for years. We have been focused for years on service, and building one of the world's great service companies: and that immediately implies the alignment of a service culture with the business objectives."
The "wide gap" between the rhetoric of National Australia Bank's senior leadership and the reality in lower levels of the bank led to the downfall of chairman Ken Henry and CEO Andrew Thorburn last week. Commissioner Hayne was frustrated at a report the same week the two were giving evidence to the commission that a NAB staff member was emailing bankers telling them to each sell five mortgages before Christmas.
Commission Hayne complimented ANZ Banking Group's consideration of a pay system which made at least a portion of variable remuneration awarded based on a group – rather than individual – financial metrics.
"There are evident advantages, and no obvious disadvantages in moving to this type of model," he said. "Entities must challenge assumptions about how they can and should encourage certain behaviours and discourage others. In the end, good management, at all levels, is the best and most effective way to obtain the best results."
Asked whether Westpac would examine and consider adopting ANZ's incentive model, Mr Hartzer told The Australian Financial Review: "Remuneration is a small part of culture. Culture is about who you hire, how you train them, what you tell them is important, who gets promoted, the way that people manage and an element of [remuneration] – and all of those things need to be aligned.
"We continue to make changes that we think will improve that alignment."
The final report has increased the expectations on APRA, asking it to "increase the intensity" of its supervision of remuneration frameworks and to encourage "both the design and the implementation of remuneration and incentive systems to reduce the risk of misconduct".
Commissioner Hayne was critical of APRA's current approach, and suggested it should adopt more broadly the intrusive, thorough assessments seen in its prudential inquiry in to CBA. The final report said APRA needs to independently assess banks' risk culture, rather than leaving it to board attestations, a direction the final report said was "not desirable".
"The lasting legacy of this commission will no doubt be a signal change for the better in the culture and governance of Australia's large financial institutions," said King & Wood Mallesons partner Tim Bednall. "Significant steps were taken by APRA last year in its review of CBA's governance and management of non-financial risks. This is just the start."
Former head of culture, governance and remuneration at APRA, Fahmi Hosain, said last week APRA will have to do more analysis of group dynamics at the board and executive committee level, and conduct heavy scrutiny of the performance reviews of leaders.
Banks will also need to establish cycles of culture assessments at an organisation on an ongoing basis. "For large institutions, the assessment cycle may resemble an internal audit plan whereby full coverage is achieved over three years. In time, culture assessments will become as essential as internal audits," Mr Hosain wrote in the Financial Review.
But adopting the royal commission recommendations is not going to be easy, and will require banks to rethink the value they derive from customer compliants.
Deloitte financial services partner Karen Den-Toll said most banking executives accept they need to take action in respect to culture but they struggle to execute and send inadvertent messages unaware they are doing so.
"Our experience is that senior people often can't see how to truly challenge themselves, their own system, and their beliefs," she said.
A key message from both Hayne and APRA's CBA report is that boards and senior management should treat complaints more seriously and really interrogate customer complaints to find out what's going on.
"The first instinct of organisations is often to sideline complaints, or dismiss them as one-off issues that get solved in the operational bowels of the place. They measure less complaints as success, and focus on NPS scores as something easier to grapple with," Ms Den-Toll said.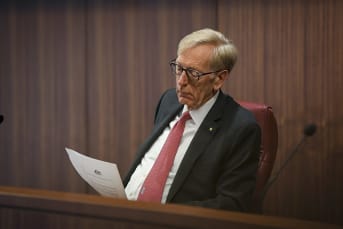 "But boards and management need to really own complaints. To get into the detail, and ask what story are they telling me about the organisation. Seeing a complaint as a gift and an avenue of clear communication from the customer as to his or her expectations is an additional approach to getting to the heart of how best to change the culture."
Mr Hartzer agreed. He led sessions for Westpac's 40,000-odd employees late last year, known as Project Navigate, after senior management got concerned bad news wasn't being passed up the line. He talked about the importance of "the operating rhythm we put around the management of complaints", which are now being overseen by group executive Carolyn McCann.
Mr Hartzer pointed to the "importance of speaking up, the importance of exercising judgment, and bringing to life, through stories, the genuine customer experience people are having – and where things are going wrong, and personal accountability for seeing customer issues through and the resolution of long-standing complaints. To me, all of those things are embedded in culture."
Institutional investors and global ratings agencies are paying more attention to culture in banks and say strengthening it will support their credit ratings.
After the final report, S&P Global Ratings said it expects the recommendations to strengthen Australian financial institutions' risk culture, and "stronger risk management should help offset pressures on bank credit profiles because of lower earnings due to more rigorous governance and regulation for financial institutions amid subdued credit growth".
JP Morgan banking analyst Andrew Triggs said: "In terms of executive remuneration, better designed systems have the potential to improve risk/reward for shareholders over the longer term."
Some are questioning the ability of regulators to oversee their wider remit including driving banks to improve culture. Finance Sector Union national secretary Julia Angrisano said the final report ignores how pay impacts the actions and behaviours of middle management, which can be tackled by "strong, independent and well-resourced regulators".
While the union welcomes extending the roles of ASIC and APRA, "given ASIC and APRA failed in the past, we are sceptical about their ability to do everything the report recommends," she said.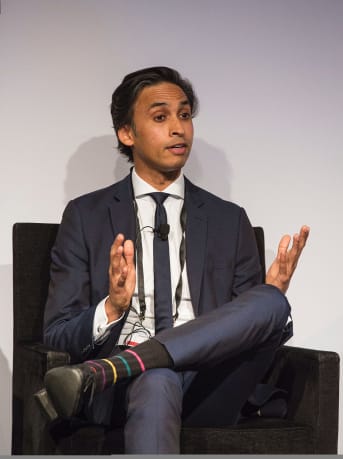 "The cosy relationship between the regulators and the institutions they regulate must end. Bank executives cannot be trusted to drive culture change. It should be incumbent on boards and board members to take direct responsibility."
Commissioner Hayne said that bank leadership can improve culture and restore trust by "thought, work and action informed by what has happened in the past, why it happened and what steps are now proposed to prevent its recurrence".
"Above all, it demands recognition that the primary responsibility for misconduct in the financial services industry lies with the entities concerned and with those who manage and control them: their boards and senior management," he said.
Directors also needed to focus on stakeholders broader than their shareholders; Commissioner Hayne described these as "enduring requirements", including the performance of the national economy.
"The requirements are neither wholly captured by nor completely reflected in the day-to-day share price of the entity, or some measurement of 'total shareholder return' over some period," he said.
"The horizon of these larger entities must lie well beyond the next announcement of results."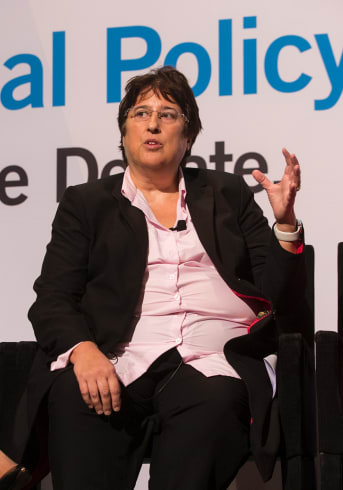 Source link Finance News Australia