Weight-centric fitness tracking 'may intensify problematic behaviours'
Eating disorders are complicated mental and physical illnesses, and they certainly have more than one cause, but the experts at the Butterfly Foundation for Eating Disorder are concerned about the potential triggering effect of the new breed of fitness tracking services.
"For people who are vulnerable to developing eating disorders, or for people already experiencing one, fitness trackers can definitely be problematic,"  says Danni Rowlands, the foundation's national manager of prevention services. "Any tool, device, tracker or app that encourages a person to count and measure their activity, food intake and weight can be counter-productive to a person's health, wellbeing and also recovery."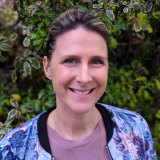 It's important to note that not everyone will have a negative experience, and trackers can help reinforce good exercise habits, but unless there have been warning signs in the past it can be difficult to tell who might be triggered. According to Rowland, there are some traits to consider when beginning tracking.
"People who are competitive, high achievers, those who compare their bodies more frequently or who are prone to over-exercising, may be a greater risk of being triggered or using the tracker in a way that is unhelpful to their health," she says. "External trackers may cause people to ignore their own body cues, thus putting them at greater risk of injury and illness."
While fitness tracking companies, such as Fitbit and Withings, are expanding their businesses to include bodyweight scales that track muscle and fat percentages, in addition to their devices and apps for activity, blood pressure, body temperature, food intake and menstrual cycles, tracking more of the body can be worse for the mental health of users.
"The more features in a tracker or app that measures, counts and monitors activity, weight and calorie or kilojoule intake or expenditure, the more problematic it can be as the tracker drives a weight-centric approach to exercise and eating," Rowland says.
If you're worried about a friend, family member or even yourself, there are some of warning signs Rowlands says you should look for.
Loading
"When people become over-reliant on their tracker; talking frequently about their exercise pursuits or their steps and other markers, or being dishonest about the activity they have done, when the volume of exercise increases to amounts that are not sustainable or are unbalanced and when body cues are ignored and rest and recovery days not included.
"Exercise can be all-consuming for some people and their rigid or extreme approach can impact other aspects of a person's life; their relationships, studies, work and of course mental and physical health. Other markers that the tracker is working against the person's health goals is if they are expressing a sense of failure or worthlessness for not reaching the 'goals' of the fitness tracker."
If you or anyone you know is experiencing an eating disorder, we encourage you to reach out for support. You can call the Butterfly Foundation national helpline on 1800 33 4673.
Alice is a freelance journalist, producer and presenter.
Most Viewed in Technology
Loading