tech founders storm up the rich list
Loading
The spiralling stock prices of companies like Atlassian, Afterpay and Wisetech have made it hard for the official tabulators of affluence to keep up.
The biggest leap on the Rich List came from Cannon-Brookes and his Atlassian partner Scott Farquhar. They nearly doubled their wealth from last year with Farquhar, fifth, pipping Cannon-Brookes, sixth, with a personal wealth of $9.75 billion and $9.63 billion respectively.
Most of their wealth derives from a combined 56 per cent stake in Atlassian, but the Rich List was measured from a 3 month average of the Atlassian share price taken from the first week of April. The stock has soared more than 48 per cent this year and the founder's stakes in the company alone would currently be worth around $12 billion each.
It means that their actual rank may be as high as two and three on the list, respectively, which was still topped by Anthony Pratt, the head of the Pratt family's packaging empire Visy, with a $15.6 billion fortune.
If Atlassian's share price continues to rise at this rate even our cardboard king won't be safe from the princes of Australia's tech sector when the next list is unveiled.
And they are not the only ones making such spectacular gains.
Wisetech founder Richard White literally doubled his wealth to $3.31 billion and rose into the top 20 on the list. Afterpay's astounding success also saw its co-founders make the Rich List this year and at a lower ranking than what the current share price would suggest.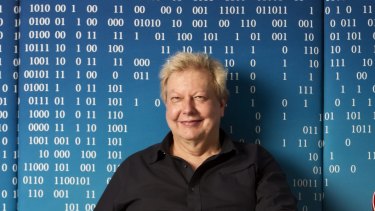 Privately owned Canva flew entirely under the radar for this year's Rich List as the company's net valuation soared from $1.3 billion in January last year to $3.6 billion this month after a fresh round of funding from investors.
Based on the way the private rounds of funding usually work, the three founders Melanie Perkins, Cliff Obrecht and Cameron Adams should have a collective net worth comfortably approaching rich list territory, observers believe.
But wealth itself does not seem to be the a big talking point for these new tech stars.
Mr Cannon-Brookes, who declined to comment on Friday, has described his fortune as a merely scoreboard and not something he and Farquhar focus on.
"People never talk about jobs created, or products created, or the impact those products have had on the rest of the world, or any of that sort of thing," he said last year.
Ms Perkins, the visionary behind Canva and her co-founder Mr Obrecht try and keep things simple. There is no harbour front mansion or glamorous holidays for the couple.
"Cliff and I still travel backpacking. The last couple of years we went horse trekking in Mongolia, staying in yurts in a tree house in Laos," she said in a recent interview with this newspaper. "It has been really important to get out and see the world. We still love staying in pretty basic accommodation".
Colin Kruger is a business reporter. He joined the Sydney Morning Herald in 1999 as its technology editor. Other roles have included the Herald's deputy business editor and online business editor.
Most Viewed in Technology
Loading