SocietyOne, Judo CEOs warn on Hayne credit squeeze
"There still needs to be a debate about fit-for-purpose. Do you want every single customer to pay $200 more to have a loan processed, to save the 0.1 per cent of people who, frankly, just outright lie in an application?"
Mr Jones said SocietyOne, whose high-powered media industry shareholders include News Corp Australia, Consolidated Press Holdings and Seven West Media, is fully aware of the need to do the right thing by customers. But he said regulators need to ensure this can happen in a way that does not disadvantage customers at the same time.
He said he wants to engage with ASIC and the Productivity Commission to ensure lending decisions can be made confidently. Comments on a new ASIC lending guideline, known as RG209, close on May 20.
'This is fundamentally about professionalism'
Meanwhile, at the same event in Sydney, Joseph Healy, co-CEO of Judo Capital – which he said will become a fully licensed bank "within the next week" and change its name to Judo Bank – said Mr Lindberg's speech to the Summit reflected banks' painful adjustment process. There is no point blaming regulators and banks needed to learn how to assess business lending based on prospects rather than the value of property pledged as security for loans, he said.
"I think there is a transition, but I don't blame the regulator," Mr Healy said on Monday.
"The industry has lost sight of a lot of core competencies both the craft and science of SME banking. It has become a building society system … [Mr Lindberg] is reflecting a reality, but the question society should ask is: 'Isn't this what banks should have been doing all along, shouldn't banks be responsible lenders and assess the character of an individual, not just his or her real estate?'
"This is fundamentally about professionalism. It is not rocket science. But it is a shock to the industry because it has lost that craft."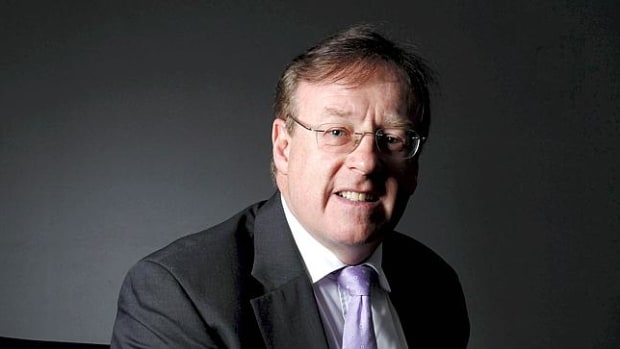 While the CEOs differ on the impact of the responsible lending obligations, they agreed on the challenges of restoring trust to a sector battered by the royal commission.
"The banking industry now is trying to re-establish trust, but we all know trust arrives on the back of a tortoise and leaves on the back of a galloping horse," Mr Healy said. "And it's not something you can flick a switch and demand it is reinstated. In fact, it is somewhat arrogant to say we will rebuild trust. Trust comes from the community, not from the bank. The banks have a lot of hard work to do over many, many years to establish a semblance of trust."
Mr Jones said the royal commission had created an environment for fintechs to "step forward" and seek to take on the majors, but they also faced questions from customers about their own commitment.
"We were looking at a big marketing campaign mid last year and were considering saying 'Banks are bastards, come to us'. But the overwhelming feedback was: 'Why are you any different?'" he told AltFi.
"Customers are looking for people like us to prove we are better by being better, not by just saying we are different to the banks."


Source link Finance News Australia