'Normal still starts as being white, able-bodied and male,' says Kiruna Stamell
It's unhealthy on many levels – for all of us, she says. "If we support the existence and needs of those in our society who are vulnerable, being 'normal' becomes so much easier because you realise you're allowed to be fallible and you will be accepted and you will be loved because you are human. And that is enough."
On mental health grounds alone, she argues, embracing disability and vulnerability is crucial.
We're at Pure South, a restaurant that showcases Tasmanian and King Island produce. A vegetarian, Stamell asks the waiter to bring whatever the chef recommends. For entree, it's artichoke with goat's curd and truffled honey and then handmade gnocchi with heirloom tomatoes and zucchini. I opt for steak tartare and John Dory with a celeriac puree, and a glass of pinot grigio.
In town to speak at the Victorian Government's Creative State Summit, Stamell was asked to appear after featuring on the ABC's Australian Story. Being featured on the show raised her profile significantly. "Australian Story told the politics and perspective of my life that I had wanted to tell for so long," she says. "Then, once that was done, it felt like such a shortcut to 'Right, now can we talk about the art or the roles that I'm playing …' It was such a speed course into my life. So often when I'd go out to promote my work or a show I was doing or a project I was working on, the conversations felt like conversations from 20 years ago."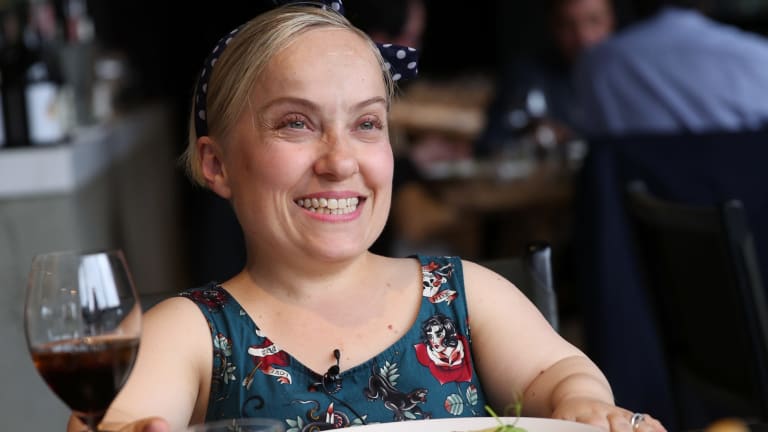 Stamell was continually bombarded with the same old questions: What's it like to be a dwarf? What do I call you? For the record, she says "I'm a person with dwarfism." As for what to call her, "short-statured" is OK but as she says in one of the promo clips for Playschool, "It would be really nice if you would use my name."
She wonders why talent isn't recognised when it's packaged in a body that is different.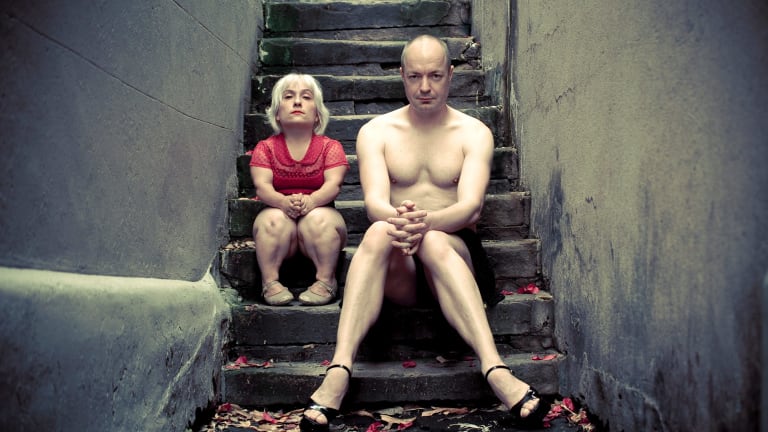 One of her ambitions is to make the world a kinder place. "Sometimes people just power trip. It's interesting because I could walk past people and get ridiculed and I see their truth – that they are unkind and ugly," she says. "I see it being much more about seeing a truth in other people than a reflection of myself. I think as long as that cruelty exists in the world I am glad I am not blind to it. Because that's what, as humans, we should tackle."
On some levels, she argues, it's liberating: "Knowing that people are going to judge you no matter what … Forget having everybody love you and just do what you want to do."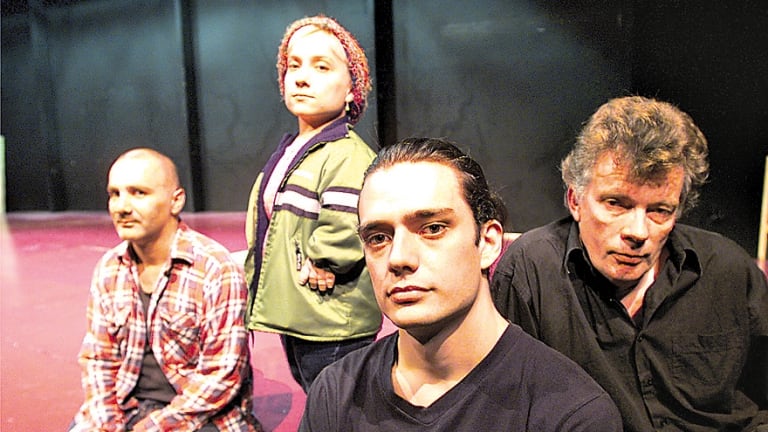 Stamell relishes playing a variety of roles. "I got into acting in part because I get bored quite easily. Sometimes I think different genres are better or more appropriate for exploring different concepts.
"Shakespeare I particularly love because he wasn't writing for a disabled actor per se."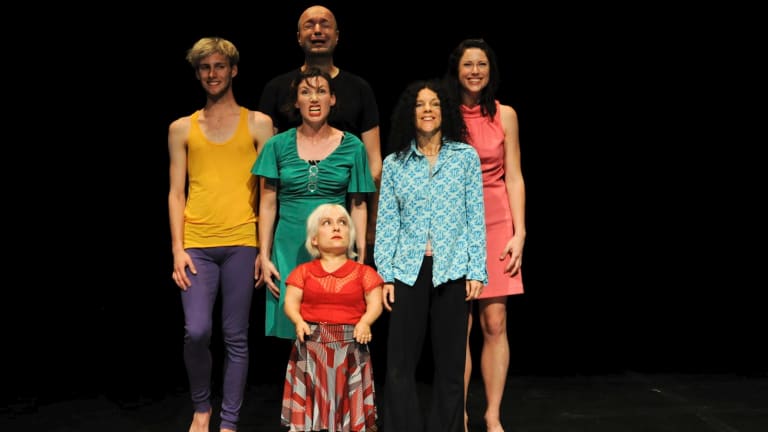 A recent production of Hamlet saw her and another female actor cast as Rosencrantz and Guildenstern, which she says added an empathy for the characters. "[Hamlet] seems like more of an ass when he's talking to a female Guildenstern. It made his decision to kill me and Rosencrantz even more brutal."
While more diverse actors are beginning to be cast in film and television, the wheels turn slowly. She argues lazy writing is often stereotypical. "It's lazy when it assumes that if the ethnicity of an actor is not specified, it must be white.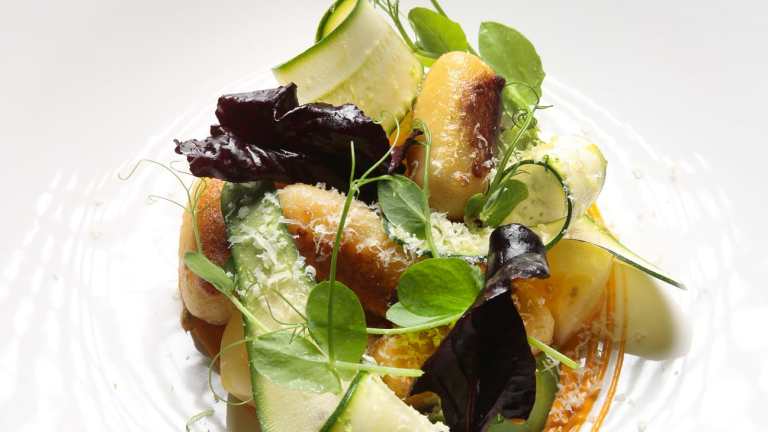 "Normal still starts as being white, middle class, able-bodied and male."
Stamell's move abroad was ultimately illuminating but her hand was forced. "I auditioned for NIDA and they openly rejected/discriminated against me – which I kind of don't hold against them because if that was their attitude what were they going to be able to teach me?"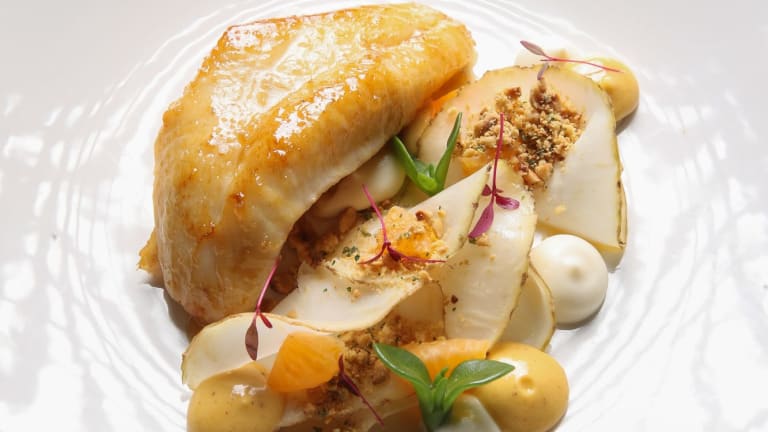 In Britain, she studied Shakespeare and Jacobean plays and discovered all sorts of art featuring disabled professional performers. It was a revelation to see theatre that was signed and integrated. "I was working with other actors whose impairments were more severe than my own and seeing how creatively directors were using able-bodies and non-able-bodies to storytell, how enriching it was having these organic bodies [on stage]."
Her favourite metaphor of the moment compares apples … with apples. "I look at the disabled body now and I see it almost like an organic apple versus a highly polished, waxed, shiny apple that gets you to buy it but doesn't quite have the richness of taste but looks gorgeous and is almost there to mock the existence of the apple in the first place. Rather than the disabled body being freakish and circus, which is the prejudice I was brought up with, it's seeing the body as organic and naturally occurring."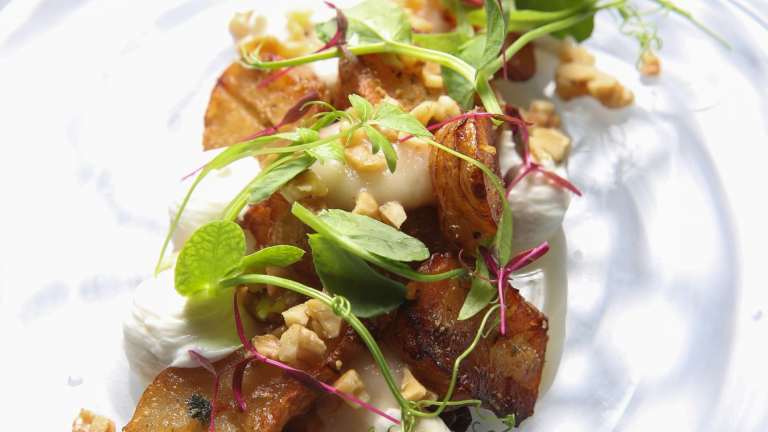 In the 1990s, she studied media and communications at the University of NSW, geared towards the then-burgeoning internet and media production, with a side of theatre and film.
She applied for a secretarial position at a law firm to help fund her studies but when they found out she had dwarfism, her application was binned. The woman in charge said there's no point training someone like her, citing the challenges of adapting the office to her needs.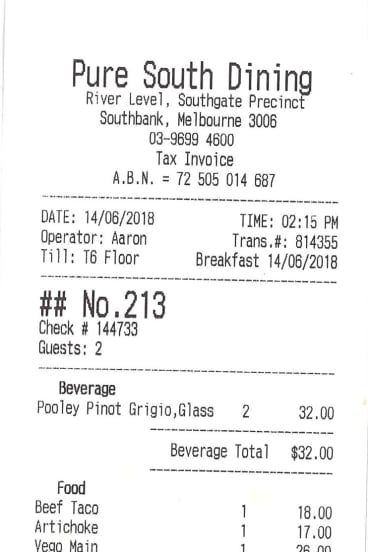 "That lesson was really valuable, because that discrimination is not different or more special than the discrimination an actor receives. It's not more profound than normal workplace discrimination; the arts is just another workplace, it's another industry."
Just as she was wondering how to pay her uni fees, Fox Studios opened in Sydney. She signed up to work on Babe Pig in the City and then won an extra's role in Moulin Rouge, which was made into a bigger part when Baz Luhrmann saw how well she danced.
She met her husband, actor and comedian Gareth Berliner, through a mutual friend, who couldn't understand why she'd been out with a series of "lost boys"; Berliner had had similar experiences with women.
"I'd been attracted to men who were classically beautiful, who outwardly seemed very confident but at their core they weren't. I was trying to compensate for how I felt myself. When I met my husband … he didn't care what other people thought. He always did what he said he was going to do … he was also comfortable about talking about the discrimination I'd met. Previous boyfriends were like 'I don't care what other people think but I'm not going to take you home to meet my parents.'"
Her keynote address at the Creative Victoria event was inspired by a play she was in at primary school, a classic version of The Ugly Duckling. "The swans all looked like the cast of Home and Away."
At the end of the show, the swans were given cake, none of which was shared with the kids who played the ugly ducklings. "I remember feeling betrayed – I'd played my part, but we weren't acceptable or recognised. I don't know what was wrong with that teacher! It became an allegory for what happens in the arts. Only certain people are worthy of speaking, they're unquestionable, they're worthy of power."
It's all pervasive, this fascism around beauty, she says. In Sweden – Kiruna is named after a village in Lapland – at the annual festival of the light, the prettiest girl with the blondest hair is chosen to carry the candles.
"Even on religious shows on the TV, all the angels are really sexy. What's the idea – that God is going to make everyone beautiful when they die?"
The bill, please
Pure South
Loading
3 Southgate Avenue, Southbank; 9699 4600
Mon-Sun 12pm–10pm; Sat 5pm–10pm
Kerrie is senior writer for the Sydney Morning Herald and The Age


Source link Entertainment News Australia