Joe Giudice Granted Italy Travel Request Amid Deportation Appeal
Joe Giudice is going home.
Not to his wife, Real Housewives of New Jersey's Teresa Giudice, and their four daughters in New Jersey. To his native Italy. For now.
The Italian-born permanent U.S. resident has been in an ICE detainment center since he was released from federal prison in March after serving under three years for fraud. Joe has been appealing his deportation case, and recently asked a court to lift his stay of removal so he can be released from U.S. custody and travel to and reside in Italy while awaiting the outcome of his case. Two judges signed off on his request on Wednesday, according to court records obtained by E! News.
A source close to Joe's case told E! News that arrangements are being made for Joe to return to Italy as expeditiously as possible. A travel document must be produced and flight arrangements must be made. He is expected to return to Italy in the coming weeks.
Another source told E! News that there is a plan in place and a location picked out for Joe.
The next court date regarding Joe's appeal is in November.
Teresa, who has reportedly said that she and Joe would go their separate ways should he permanently deported, has not commented on the matter. It is unclear if she and their daughters will travel to Italy to be with him.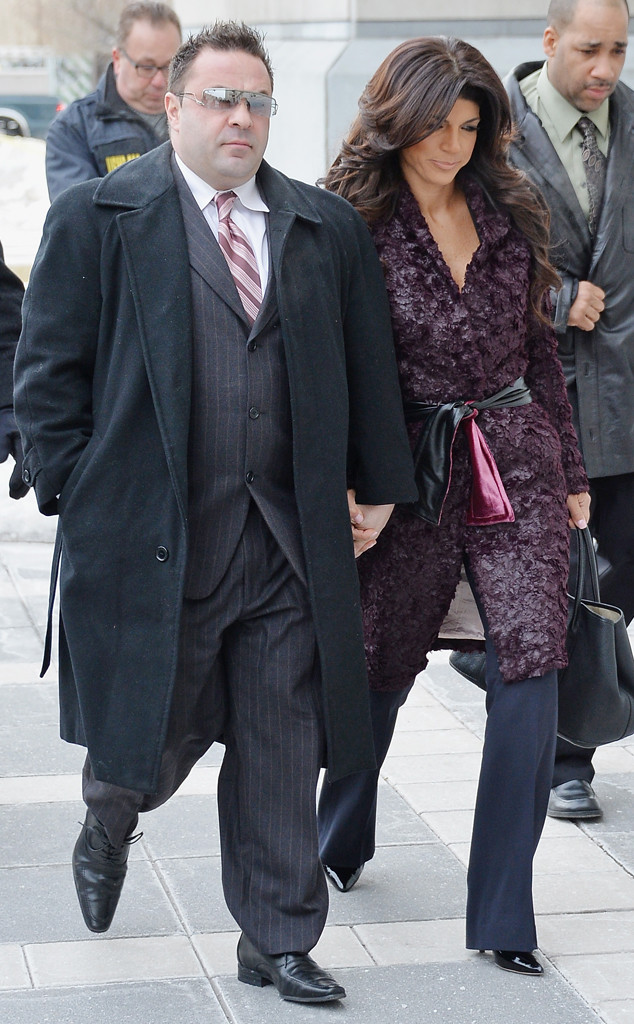 Mike Coppola/Getty Images
Last week, when asked how the family has come together and supported each other, she told E! News, "We just do. I mean, we've come a long way and I'm happy I have four beautiful daughters. They're strong and I'm happy to have them. I'm their rock, they're my rock and I'm glad we have each other."