Halo returns to PC in a big way, with Master Chief Collection announced for 2019
Microsoft has announced that The Master Chief Collection — an omnibus of almost every mainline Halo video game — will come to PC this year, in the company's latest move to expand its Xbox brand beyond its own consoles and on to other machines.
MCC currently includes the campaigns of Halo: Combat Evolved Anniversary, Halo 2: Anniversary, Halo 3, Halo 3: ODST and Halo 4, as well as a near-exhaustive multiplayer suite comprising the maps, modes and gameplay styles of each entry. None of these games have previously been playable on any machine other than an Xbox 360 or Xbox One (although there were PC versions of the original Halo and Halo 2).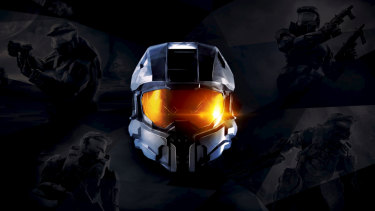 Unexpectedly, the collection will be available through the ubiquitous PC games marketplace Steam, as well as through the Microsoft-controlled Windows Store.
The announcement was made on Wednesday morning during the latest Inside Xbox broadcast, where it was also revealed that Halo: Reach — the 2010 prequel that explores events immediately leading up to the first game — will be added to MCC this year.