Don't skimp on the sunscreen just because it's autumn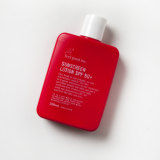 This week I try … a glow facial
The lowdown I am in Melbourne at the swish Liberty Belle Skin Centre (owned by plastic surgeon Dr Chris Moss and his wife Andrea Moss, a former Real Housewife of Melbourne). I am trying their signature treatment, the Glow Facial. The procedure starts with Dermasweep, a gentle form of microdermabrasion, followed by some necessary blocked pore extractions. Next is the collagen-stimulating Laser Genesis, a non-invasive, pain-free laser treatment which targets redness, wrinkles and open pores, then a customised peel.
Pain factor Zero, except for the extractions. I, of course, fell asleep.
Downtime One hour. You can return to normal activities or go back to work immediately.
Results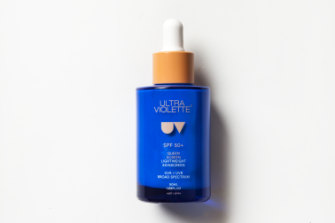 I can see why people fly in from all over for this treatment. It's a great pre event or red carpet prep for achieving plump, dewy skin.
Where to get it Melbourne: Liberty Belle Skin Centre, libertybelle.com.au. Cost: $395. For a similar treatment in Sydney, try The Clinic Hydrafacial, theclinic.net.au. Cost: $250.
At home Try Liberty Belle Rx Glam Squad Serum for a hydration boost (libertybelle.com.au, $138).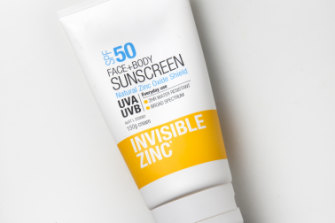 Add to Cart
The Jo Malone London Limited Edition collection of fragrances (jomalone.com.au, $98) is worth every cent for the delightful fairy box alone, not to mention its five delectable scents based on wildflowers and weeds (yes, really). From Hemlock and Bergamot to Willow and Amber, we love 'em all.
Ask Stephanie
Is it true that chewing celery is good for teeth?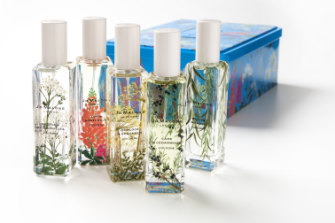 Yes. Chewing celery helps your mouth produce more saliva, which in turn helps prevent plaque acids and bacteria building up on your teeth. Additionally, as you chew it, the fibre in celery helps to clean teeth while gently massaging gums.
Follow Stephanie Darling on Instagram @mrssdarling. Send questions to stephanie@darlingbeauty.com.au.
This article appears in Sunday Life magazine within the Sun-Herald and the Sunday Age on sale March 10.
Beauty director, Daily Life