Deutsche Bank promotes four managing directors in Australia
German banking giant Deutsche Bank might be starting 2019 still mired in a level of "dreck" at home, but Down Under the year has kicked off on a brighter note with a raft of promotions.
Most prominent among the changes are the elevation of three big dogs – Ashley Seeto, Peter Molesworth and Justin Negrin – to be managing directors in the Australian investment banking team. Deutsche's head of legal, David Irving, was also made MD when the promotions were handed out last week.
"We're really proud that four colleagues have been made MD. Their promotions reflect outstanding performance and commitment to our business and values," Deutsche country head Anthony Miller told Street Talk on Sunday.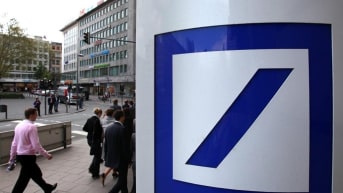 "We also have around 15 director promotions this year which overall is a great result for Australia."
The "dreck" we referred to earlier at Deutsche (or muck for those who don't speak German) includes a series of scandals and financial missteps from which the company is still recovering.
But the first weeks of the year have seen a growing level of chatter about a merger between Deutsche and fellow German giant Commerzbank. Such a deal would not be without major complications, however.


Source link Finance News Australia