both sides have some explaining to do
Each side faces challenges implementing their policy prescriptions, but the biggest challenge is to ensure their policies are nimble and adaptable enough to cope with unprecedented, accelerating change in the energy market. As Angela Macdonald-Smith reported on December 21, while politicians trade insults and accusations, the explosion of wind and solar generation on to the grid has defied all expectations and yet is only just getting going. Solar installations nearly tripled in 2018 to 3775 megawatts, Green Energy Markets reports, with utility scale solar farms adding 2083 MW, up from just 119 MW in 2017.
Thanks to that surge, and also to new wind farms coming on line, renewable energy's share of grid generation in the December quarter jumped to 21 per cent, from 16.1 per cent a year earlier, based on figures compiled by Dylan McConnell of the University of Melbourne's Climate and Energy College.
With 7200 MW of utility scale wind and solar under construction at the end of November, according to Green Energy Markets, and three times that amount in the development pipeline, the share of renewables looks set to continue to expand regardless of policy. One reason is that the price curve favours renewables over every alternative. CSIRO's just released GenCost 2018 – Updated projections of electricity generation technology costs adds to a pile of evidence that wind and solar – even when firmed with two hours of battery storage or six hours of pumped hydro storage – are the cheapest new generation.
The introduction of such a large share of renewables, pushing past 50 per cent and beyond in the early 2030s, requires astute and prudent management. Labor neglected this when last in office, and the Coalition wasted a term before facing up to the challenge in 2016. Luckily, the Australian Energy Market Operator and the other energy market bodies, overseen by the Energy Security Board, are on the case with stricter connection standards and a huge program of work to fortify the grid that was set in train after the traumatic outages of 2016-17.
Politics
Most of that goes on regardless of politics. Still, an overarching policy to integrate climate and energy policy depends on politics. The challenge for the government will be to explain why a good idea before the August leadership change became a bad idea afterwards, and why its big stick interventions will not derail the investment boom that AEMO and the industry say is helping to reduce wholesale prices. They must also convince educated voters in their leafy heartland seats that disdaining climate science is a sustainable approach.
Labor will need to explain why ramping up the nation's climate targets will deliver the lower prices and stable energy supply that voters deserve. Expert evidence and the technology curve is on their side, but this hasn't been really been tested at the high levels of wind and solar penetration expected in the 2030s and beyond. Any long-term policy is a leap of faith, but this one will require some convincing advocacy given the recent history of the energy markets.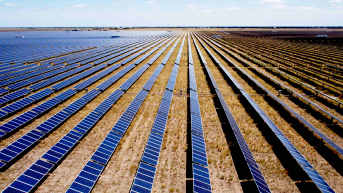 Source link Finance News Australia