Australian banks have fingers crossed for a Brexit delay
It's understood there are around 200 people based at CBA in London, and no decisions have yet been taken on how many will need to relocate across the North Sea, both to satisfy the regulator and to serve European clients. Not all the British branch's business is EU-facing, and work for non-EU customers would likely remain London-based.
Macquarie is similarly close to the finish line. It is applying for a couple of licences in Luxembourg, where Macquarie Infrastructure and Real Assets is concentrated, and a couple in Ireland that will cover the principal banking and investment operations.
Not all of these applications have had the green light, and Macquarie reckons some won't come through until 2019's second quarter. The bank has put contingency plans in place for the apparently small number of clients who might face disruption if Britain crashes out with no deal on April 12.
Like CBA, London will remain a significant regional HQ for Macquarie and the proportion of its 1500-odd staff who will need to relocate is not expected to be dramatic.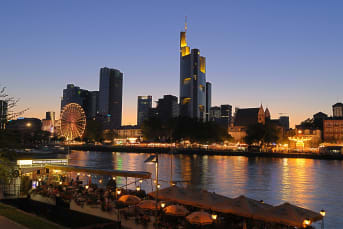 Westpac is also in this peloton, having applied to the German regulator for a licence to set up a new subsidiary in Frankfurt if required. The bank has 140 people in London, and may look to add new people in Germany alongside any transition of business.
Pragmatic approach
The financial regulators in European markets have reportedly experienced a surge in Brexit-related licence applications, and the Australian banks may have been caught up in the traffic.
But there's a sense – or hope – that the regulators will take a relatively pragmatic and flexible approach, rather than pull down the shutters on passporting on day one of a hard Brexit.
Still, the Australian banks will be encouraged by the growing prospect that the political impasse in Westminster looks likely to give them a breathing space of up to a year, with a long delay to Brexit now very much in prospect.
That would perhaps be particularly welcome news for NAB, which is considering opening a subsidiary in Paris but has not yet applied for a licence nor made a final decision.
"We have a dedicated team based in the UK that is focused on NAB's response [post-Brexit] and also our expansion in the region," a NAB spokesman told The Australian Financial Review.
"Central to their work is ensuring that we have the right capabilities and support for our Australian and European customers."
ANZ, meanwhile, says its set-up and range of activities is a little different, meaning it isn't joining the scramble for an EU licence.
"As ANZ has branches in France and Germany and holds licences or exemptions for other EU countries, we are able to continue with business as usual under any potential outcome," said the bank's CEO for UK and Europe, Diana Brightmore-Armour.
"As a result, we currently don't have any plans to move any additional staff to Europe."


Source link Finance News Australia