ASX to bounce back in 2019
"I'd expect big swings in equity markets within a wide trading range, but no sustained directional move up or down for 2019 as a whole. Following 35 years of falling inflation and bond rates around the developed world, the tailwind to asset values is now spent," he says.
Great unknown
The great unknown is the direction of commodity prices, Harman says, because materials stocks account for 18 per cent of the ASX 200 by weight and are reliant on activity and growth in China.
AMP Capital chief economist Shane Oliver agrees volatility will increase in 2019 but believes the 6000-point level is within reach again by December. "Given the risks around global growth, trade wars, politics and locally around housing and the federal election, 2019 is likely to see another volatile year in share markets," Oliver says.
He says the main drivers for growth in 2019 will be a pause in rate rises from the US Federal Reserve, further stimulus from the European Central Bank, China stepping up its own stimulus and lower oil prices flowing through into the economy. A global recession is unlikely.
However, not every economist surveyed by The Australian Financial Review is positive on the outlook for shares.
"We are forecasting a 15 per cent fall in the S&P 500 next year and the experience from previous US bear markets is that equity prices in Australia will fall by a similar amount," says Capital Economics' Marcel Thieliant.
A falling equity market through 2018 coincided with a downturn in the housing market of a similar magnitude – residential property prices were down 8.1 per cent in Sydney and 5.8 per cent in Melbourne according to the latest CoreLogic figures capturing November 2018.
A negative wealth effect is feared by some economists because people may spend less when the value of their assets is falling, even if those assets, such as the primary home, do not necessarily provide any income.
Consumer spending
However, most economists are unconvinced this is the case, and if it is, they do not think it will affect a meaningful number of households. "Concerns about a negative wealth effect look overdone," says Commonwealth Bank chief economist Michael Blythe.
Blythe says GDP data in the third quarter of the year shows consumer spending growth was strongest in NSW and Victoria, the two states where house prices have fallen the most. If the wealth effect theory holds, the opposite should be observed in consumption patterns.
Seasonally adjusted final household consumption grew 0.2 per cent in NSW and 0.5 per cent in Victoria through the September quarter, with a national average increase of 0.3 per cent.
"There wasn't a retail boom when house prices were [rising] 20 per cent a year," says TD's Annette Beacher. "Strong employment and rising wage growth will be the driver of 'more of the same' spending trends, not mark-to-market house prices," she says, with a nod to the consistency of employment gains recorded last year.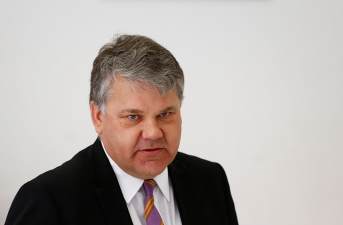 However, Oliver argues house prices did indeed support consumer spending when they rose, beginning in 2012. A negative wealth effect will "weigh on consumer spending, constrain economic growth and in turn keep wages growth and inflation low. Ultimately this will prompt the RBA to cut the cash rate in the year ahead" to 1 per cent by December, he concludes.


Source link Finance News Australia