Assistant Treasurer wants watchdog to step up
Mr Robert's comments follow revelations at the banking royal commission that some trustees did not understand or were not fulfilling their responsibilities as trustees.
This included criticism of National Australia Bank trustee Nulis' handling of conflicts of interest, and Commonwealth Bank trustee Colonial First State being accused of breaking MySuper laws.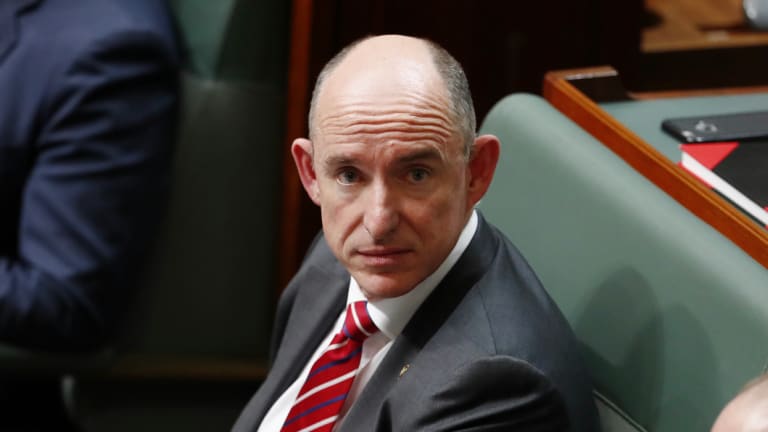 IOOF was also criticised at the royal commission, with chief executive Chris Kelaher described by counsel assisting the royal commission as someone who lacked insight into "the fundamental obligations of a trustee".
Mr Robert said APRA had to ensure the super industry was transparent, honest and high-performing.
"APRA's job is to ensure that is the case and to ensure that trustees know their responsibilities and meet all their responsibilities and if trustees don't meet their responsibilities or MySuper products don't meet their responsibilities, I expect APRA to act," he said.
During the event, Mr Robert also criticised calls for a national insurance scheme for older Australians who do not have enough super to live off. Former prime minister Paul Keating promoted the idea at a recent business leaders' lunch run by Visy, The Age, The Sydney Morning Herald and The Australian Financial Review.
I think the suggestion is nuts.

Stuart Robert
"I think the suggestion is nuts," Mr Robert said.
He pointed to polices the government was working on to improve returns, including new comprehensive income products, and the increase in employer contributions from 2021.
"I think those two things are far more important than government stepping in with some half-baked default scheme once you hit 80," he said.
Mr Robert also indicated the government would be unlikely to change the current "twin peaks" regulation of superannuation, under which the Australian Securities and Investments Commission and APRA jointly oversee regulation of the superannuation sector.
"Our intention is not to break out super and go back 20 years ago and have three peaks. The twin peaks is good."
APRA declined to comment but its chairman, Wayne Byres, has recently said the regulator would step up its enforcement activities.
Sarah is a business courts reporter based in Melbourne.


Source link Finance News Australia